Vixxi Solutions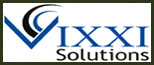 Vixxi Solutions, Inc. is majority owned by Spatial Data, Inc., a Geographic Information System (GIS) software and solution provider since 1988. Our geographic expertise combined with years of telecom proficiency has created a very simple process and application that yields quick, accurate results, allowing you to spend more time on your core business.
Rick Peters, President of Vixxi Solutions, Inc., has over 22 years of telecommunications industry experience. After retiring from AT&T, he developed and designed systems for major telcos, founded a CLEC and provided emergency services products to the telematics industry.
By using Vixxi, e911ToGo, our E911 vendor, is the only major provider of E911 services to allow SIP to SIP connectivity for call completion! It is not necessary for our customers to buy direct trunking, which can save thousands of dollars in start-up costs and monthly fees.
ILD Telecommunications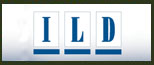 From call center solutions to collaboration services to payment processing, LEC billing and global calling cards, ILD is the industry leader in business process outsourced solutions. We customize each of our offerings to suit our client's individual situation. Whether it is LEC billing for a digital merchant also in need of calling cards, or operator services for a communications provider, also marketing conferencing to a global enterprise, ILD delivers solutions tailored to meet the uniqueness of each business.
Because we are our own customer, we demand an unparalleled level of excellence from both our people and from our vendors.
Platinum Network Systems, LLC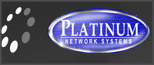 Improving the quality of your communication is our primary goal. We specialize in local, Internet and data solutions for any size business. Our staff has in excess of 50 years of combined telecommunications experience and can assist you with any size project. Because we are telecommunications consultants and can deal with almost any carrier, you will receive the best quality service at the most affordable price.